I like dogs.

I do not currently own a dog. But that is more of a practical matter than one of preference.
I like their personalities and quirkiness. I like their loyalty. I like dog smiles.
[
The following excludes seeing-eye dogs, police dogs and firehouse Dalmatians.
]
The dogs I don't like are the ones riding mass transit or buying plumbing supplies at Home Depot. I don't like seeing yipper dogs freeloading in every Paris Hilton-wannabee's purse. I don't like seeing dogs in the produce section at the grocery store. And I REALLY don't like the dog that tried to order a small Chicken Carbonara at my local
Quizno's
on Saturday while I was dining with my children.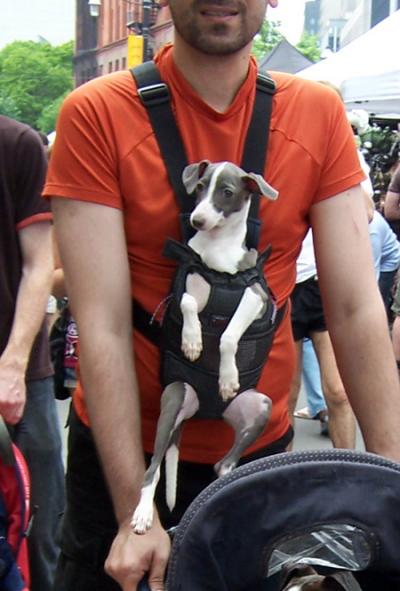 These are dogs, people! Animals, not babies. They chew on logs and drink from the toilet. Where we use bathroom tissue, they use their tongue.

If you want to take your dog for a ride, great. Dogs love to roll with their heads out the window. Take them on a nice country drive. Don't make them run errands with you. Your dog is yours alone. If you want to let him lick your face with the aforementioned tongue or sleep in your bed, so be it. But that does not mean that the rest of society wants to share your dog. Have some respect and consideration for your fellow man, please.
Sorry Snoopy, no dogs allowed.